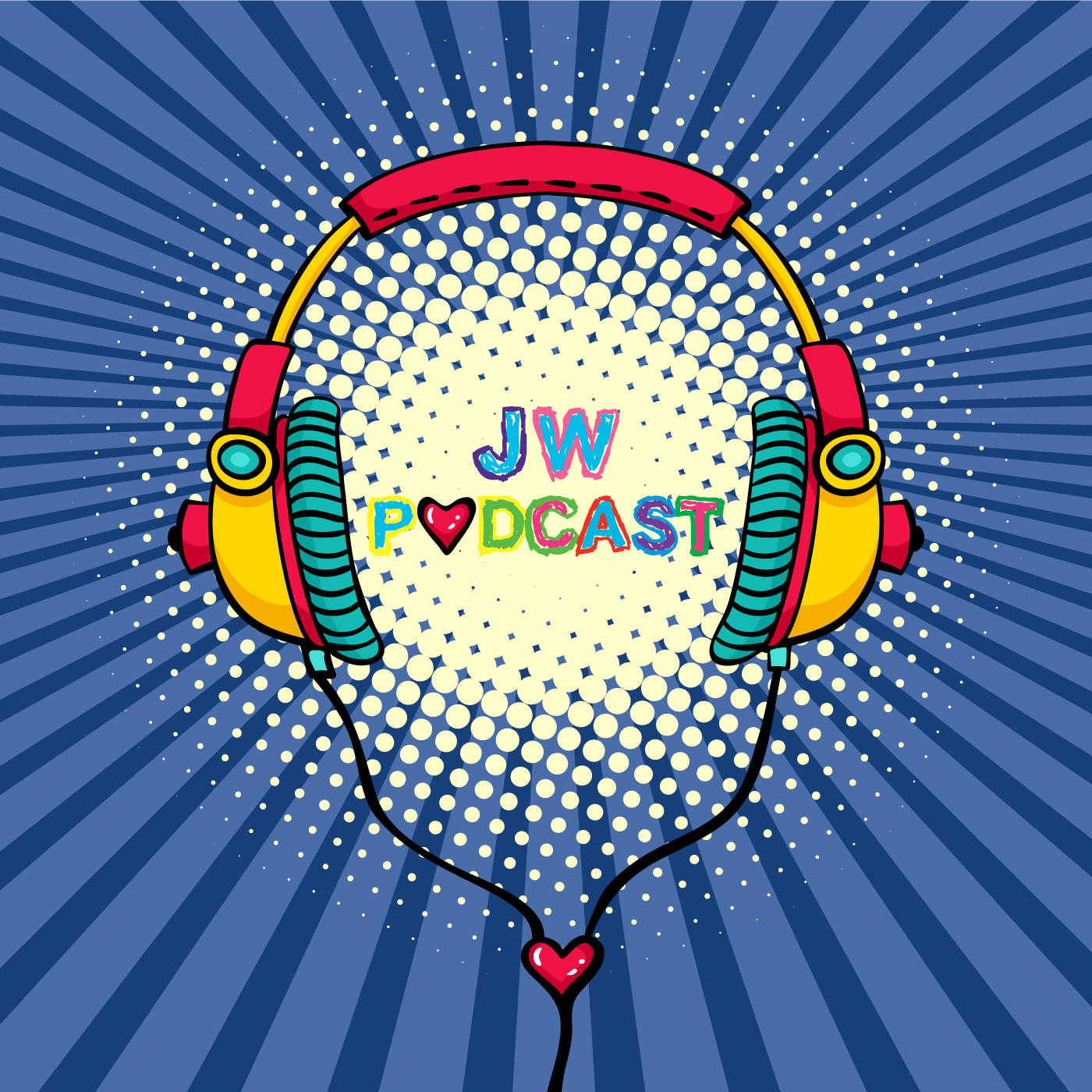 In this week's show, Jaymes and Lloyd talk about the TV show Lloyd was on, Leah Remini: Scientology and the Aftermath: The Jehovah's Witnesses' Special Event.
Find out all the nitty-gritty details of how Lloyd was first contacted by Leah, a behind the scenes look at how the show was produced, and the why the producers of the show had to cut Lloyd's singing from the final cut after members of the audience suffered painful ear infections. The guys also take a look at some of the messages coming from both Jehovah's Witnesses and non-JWs after the show.
All that and more in this week's special JW Podcast show!
❤ Find JW Podcast on Facebook
If you've not yet "Liked" our Facebook Page, get on over to https://www.facebook.com/JWPodcast and while you're there, go ahead and join the Official JW Podcast Facebook Group too - https://www.facebook.com/groups/JWPodcastOfficial
✔ Find us on Twitter!
Both Jaymes (@JaymesPayten) and Lloyd (@cedarsjwsurvey) are on Twitter, and JW Podcast has it's own Twitter account too - @JWPodcastShow. The guys are pretty active on Twitter.
❤ Getting JW Podcast on your phone
Thousands of our listeners get JW Podcast on their phone, which makes it super easy for you if you want to listen to us ramble on about Watchtower while you're on your way to work.
If you've got an iPhone, simply search for JW Podcast on your podcast app, or click this link https://itunes.apple.com/cy/podcast/jw-podcast/id931307617?mt=2. If you've got an Android phone, there are loads of podcast apps out there. Jaymes personally prefers the Podcast Addict app, although he now listens to the show on Spotify. See below for more details!
♫ Listen to JW Podcast on Spotify!
JW Podcast is now on Spotify too, so you can listen to us there. Simply click on the Podcast bit in the Spotify app and search for JW Podcast. Click on Follow or Subscribe, and download the latest episode! Either way, make sure you subscribe to our show via your favourite podcasting app.
❤ Listening to the show on YouTube!
If you don't want to listen to the show via your podcast player, you can listen to it via the JW Podcast YouTube Channel instead! Simply click on this link https://www.youtube.com/user/JWPodcast to get all the other episodes too. When you're on our YouTube Channel, go ahead and subscribe to this channel and click on the little bell. You'll then get all the latest shows we release on YouTube.
❤ Who JW Podcast is Aimed at
JW Podcast is aimed at current and former Jehovah's Witnesses, and has now been around for near on 4 years, so remember to share this episode and all other episodes with your friends!
☎ Get in touch with us
If you've got any questions that you'd like us to answer on the show, tweet them to us via @JWPodcastShow, or send them into jwpodcast.org@gmail.com.
Lastly, always allow yourself to think critically!
Love,
The JW Podcast Team
★ PS. Keep up the great reviews on iTunes! The more 5 star reviews you leave us on iTunes, the more Apple promotes JW Podcast!